Boost LDPlayer Performance and Enjoy Smooth Gaming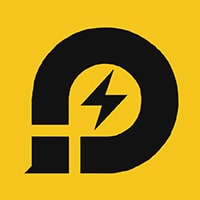 Android emulators hold immense significance for PC gamers. These tools like LDPlayer bridge the gap between mobile and desktop gaming. Equally crucial is smooth gameplay. After all, no one enjoys a game that's jittery or constantly freezing.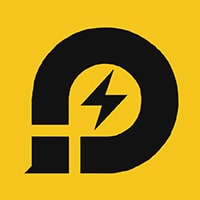 Importance of LDPlayer Updates
Frequently updating LDPlayer ensures optimal performance. It's like giving your car a regular oil change. However, after updating, a crucial step remains. Always remember to restart your PC. This allows the system to integrate and apply the new changes effectively.
The Power of Virtualization Technology (VT)
Virtualization Technology (VT) refers to a method where you can run multiple operating systems on a single physical machine. Its importance? It boosts the performance of emulators like LDPlayer. Wondering if your PC supports VT? You can easily check this in the system's BIOS settings. If you find out it's compatible, go ahead and enable VT. This simple step can dramatically improve the emulator's functionality.
Addressing Lag with LDPlayer Cache
Over time, LDPlayer collects what we call 'cache'. Think of it as digital clutter. This accumulation can lead to game lag. Want to ensure uninterrupted gaming? Regularly clear the LDPlayer cache. Before you dive into the clearing process, take note of a few things. Make sure you have backup data if needed. Also, ensure the emulator is closed during the cleanup.
Graphic Card: A Crucial Component
Your graphic card plays a pivotal role in gaming. It processes and displays the game visuals. Therefore, maintaining updated graphics drivers becomes essential. But how do you update them? Start by visiting the card manufacturer's website. Download the latest driver and follow the instructions. After making these adjustments, monitor your game's performance. You'll likely notice improved visuals and smoother gameplay.
Reconfiguring System Resources for Optimal Gameplay
Even with VT enabled, sometimes the gameplay isn't up to par. The solution? Allocate system resources efficiently. Be cautious when allocating RAM and CPU power to LDPlayer. Overloading can lead to other system processes being compromised. Hence, find a balance to keep both the emulator and your PC running smoothly.
Conclusion
To sum it up, various solutions tackle lag issues. By frequently updating LDPlayer, enabling VT, clearing cache, updating the graphics card, and efficiently allocating resources, one can vastly improve gameplay. With these adjustments, LDPlayer promises an unmatched gaming experience. Enjoy smooth and uninterrupted gameplay, just the way it's meant to be!