3uTools Download For PC | The best all-in-one tool for iOS users
3uTools is a versatile tool that users can use to customize their iPhone, iPad, or iPod devices in various ways in the Apple iOS ecosystem. This tool allows users to manage data, install apps, and change the device's setup. With 3uTools, users can easily perform tasks that are usually difficult to do. It is an all-in-one tool that simplifies the process of managing and customizing device files. To have a seamless management and customization experience for your iOS device, you need to download 3uTools, which is the first step.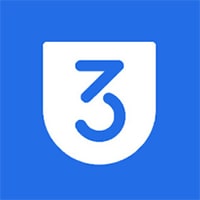 What does 3uTools do?
3uTools is a comprehensive utility tool that offers assistance for all Apple iOS devices, making it a suitable substitute for iTunes, vShare, and TutuApp. It has the capability to manage files and data, backup and restore your iOS device, facilitate flash and jailbreak functions, tidy up unnecessary files, create personalized ringtones, convert video formats, and download various applications, wallpapers, and ringtones, among other features. Using 3uTools, users can perform multiple tasks with one tool, making it a convenient and efficient choice for iOS device management.
3uTools as an Online Store
In addition, 3uTools offers a plethora of applications that can be downloaded to your device and serves as an online store. All of the apps, features, and contents, including the app store, ringtone and wallpaper store, and tools are completely free of charge. You do not need to pay for any of them. However, it is important to keep in mind that 3uTools is a computer-based application that can be downloaded and installed on your PC. It is not possible to install this tool directly on your iPhone, iPad, or iPod.
Key features of 3uTools
Flash and Jailbreak
This tool enables you to easily select various firmware options to flash your iOS device. You can also use it to jailbreak your iPhone, iPad, or iPod, even if it has iOS version 5.1.1, 6.x, 7.x, 8.x, 9.x, or 10.x.
Online Stores
With this tool, you can easily manage various multimedia files, such as apps, photos, music, ringtones, and videos. It also provides a vast selection of apps, ringtones, and wallpapers that you can download from its stock. You can explore the different sections of the app store, including Recommended, Popular, Monthly Rank, and Total Rank, to discover popular apps for your device. Additionally, you can browse the Ringtone and Wallpaper stores to find the latest and most popular ringtones and wallpapers for your i-device. This feature is truly incredible.
Toolbox
This tool package offers several useful tools, such as Backup/Restore, Ringtone Maker, and Video/Audio Converter, that allow you to manage your iDevice according to your preferences. With these tools, you can efficiently backup and restore your device, create personalized ringtones, and convert video and audio formats to suit your needs.
Summary
The 3uTools team has developed an amazing app that allows you to efficiently manage your i-device. You can easily customize your iPhone, iPad, or iPod by managing data, installing apps, and changing your device's setup. This all-in-one tool simplifies the process of managing and customizing device files. Downloading 3uTools is the first step towards a seamless management and customization experience for your iOS device. The best part is that no license is required, and you won't experience any revocation issues, which are common with most third-party app installers on i-devices. Additionally, the tool receives regular updates, which are completely free, indicating its reliability and stability.